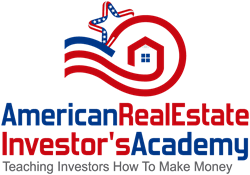 Chicago, IL (PRWEB) January 28, 2014
The American Real Estate Investors Academy is announcing the creation of an educational focused newsletter. The goal of this newsletter is to help educate real estate investors and potential real estate investors.
The newsletter will be delivered via email to each subscriber on a weekly or semi-weekly basis. The newsletter will focus on teaching people new ways to make money as a real estate investor. The American-REIA staff is composed of a number of the most sought after real estate gurus in America today. To supplement the staff, a number of outside professional real estate investors have agreed to provide content rich articles derived from their personal experiences on the front lines of real estate investing.
Topics of the newsletter will include a variety of market niches. Already loaded into future additions of the publication are articles on rehabbing, options, notes, commercial real estate, real estate marketing, tenant screening, and a cornucopia of other topics that real estate investors crave. These articles will not be the sales funnels that real estate investors are used to seeing, but real honest educational content. The goal of this newsletter is to be able to help the novice investor get started on the road to prosperity at the same time as it helps the advanced real estate investor add to his or her skill set.
The newsletter will also include a selection of money saving discounts and powerful resources for real estate investors across the country.